Have you ever found yourself stuck between a rock and a hard place? Maybe you've had to weigh the options between doing the right thing and doing the safe thing. Throughout our lives we will find ourselves in positions and situations in which we must trust in God's sovereignty and presence to make courageous decisions. This summer we will explore this by going on an eight-week Journey through the Book of Esther. Each week we witness God's silent but steady provision as he guides Israel to deliverance on the shoulders of Queen Esther.
Check out what's happening at HNAZ
This week's announcements and happenings.
Let us know you're here today!
Since we are no longer able to use the black books as a way for you to check in with us on Sunday morning, now you can text us! Simply text "here" to our phone number 260-356-1614 and follow the prompts. Do this every Sunday morning so that we know you're here!
The HNaz office will be open 9am-3pm Monday-Thursday through the summer. Offices will be closed on Monday, September 6th for Labor Day. Church offices will return to regular hours of 8:30am-4:30pm on Tuesday, September 7th.


The Growing Place preschool year begins September 7th, and we've gained a few openings. If you have a child ages 2-1/2 to 6 yrs, we may have the perfect spot for their early childhood education. Please call the church office at 356-1614 to speak with Growing Place Director, Lynn Clampitt.
It's been a great summer of church softball!
HNaz vs, HNaz was postponed due to weather and has been rescheduled for this Thursday, July 29th @
7:40 p.m. at Yeoman Park
Come out and cheer on both our teams!


Men's Ministry Baseball Game
Calling all HNAZ Men! Head to Wrigley Field, Chicago with us for an afternoon of fellowship and baseball! We will carpool from HNAZ at 8:00am on Friday, September 10th for Cubs VS. Giants game at 1:20pm.
Deadline for Registration is August 1st.
Price is to be determined based upon the number of registrations.
Contact John Trout at jtrout@hnaz.org with questions.
McCammon Mission Send Off
Join us immediately following the 10:30am worship service today in the Legacy Room for a time of fellowship and encouragement as the McCammon's make their final preparations to depart for Africa. Light refreshments will be served.
Join us every Sunday, beginning this evening through August 29th, at 6:30pm for pickleball. All ages and abilities are welcome!
Whether it's your first time, or you're a seasoned player, we look forward to having you.
Sunday, August 1st
All kids ready for the next age level will move on up!
3 Year Olds will move to Preschool Praise.
Those entering 1st Grade will move to Elementary and incoming 6th Graders will move to Student Ministries.
Sunday School Locations:
3-year-olds-Kindergarten: Room 104
1st and 2nd Grade: Room 207
3rd-5th Grade: Room 205
Worship Hour:
3-Year-Olds-Kindergarten: Preschool Praise
1st-5th Grade: Upstairs HNAZKids Room
Use our simple online giving platform available here on our website, or through our HNAZ Mobile app. The HNAZ Mobile app is a free download available in the app store.
There are several offering boxes located throughout the sanctuary for you to drop your offering as you enter or exit the sanctuary. There is also a secure drop box located at the Church Office entrance (Door #1) that you can drop off your donation after hours.
You may mail your donation to the church office.
Huntington First Church of the Nazarene
1555 Flaxmill Rd
Huntington, IN 46750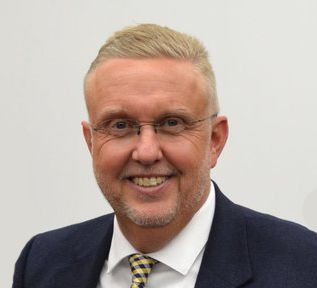 Student Ministries Pastor
Worship and Discipleship Pastor
Children's Ministry Director
Children's Ministry Assistant
Growing Place Preschool Director
Worship and Discipleship Pastor
Children's Ministry Assistant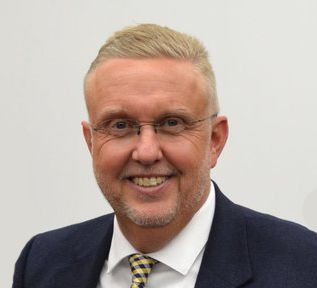 Director of Early Childhood &
Growing Place Preschool
Student Ministries Pastor
Children's Ministry Director