Anyone who has ever been to a wedding can tell you just how important the bride is to the wedding day. Brides are a symbol of love and affection both given and received. Throughout the whole of Scripture we see the body of Christ, his people, referred to as his bride. What would it look like if the Church began to truly see itself and live as Christ's beloved? Join us this week as we dive into the identify bestowed upon us.
Pastor Appreciation Month
During the month of October, we will be celebrating Pastor Appreciation month. Board Stewards asked staff members to create the following Amazon wishlists so we can show them our support by purchasing items meaningful and unique to them. Please feel free to send a gift acknowledging their dedication to our church family. These gifts can be done anonymously if you wish. You will also find baskets located in the foyer for each staff member if you wish to leave a note or token of appreciation.
Feel free to contact board stewards: Liesl Haupert, Steve Kimmel, Chris Rakoczy, or Laura Zahm if you have questions.
Check out what's happening at HNAZ
This week's announcements and happenings.
Let us know you're here today!
Since we are no longer able to use the black books as a way for you to check in with us on Sunday morning, now you can text us! Simply text "here" to our phone number 260-356-1614 and follow the prompts. Do this every Sunday morning so that we know you're here!
Dress up the kids and bring them on October 30th from 4-6pm to participate in our Trunk or Treat Event!
If you would like to participate by decorating a trunk, sign up using the link below. We would ask that you provide enough candy to pass out to 500 children-we hope to have some candy to re-fill should you run out. Trunks should plan to arrive between 3:00 and 3:30pm the day of the event.
You can also participate by donating candy for the event. Collection bins are available in the foyer.
Join us every Sunday from 6:30 - 8:30 pm in gym. Whether you are a seasoned pro or have never picked up a paddle, we welcome you!
Join us every Tuesday from 6:30 - 8:30 pm in gym. Players should be age 16 or older.
Kathleen Morrical will be leading a mission trip to Kijabe, Kenya in the winter of 2022. If you feel led to support Kathleen, please consider donating using the link provided below. Any gift, big or small, is welcomed. Please also pray for Kathleen and her team as she prepares to lead them to Kenya very soon!
Growing Place Preschool at HNaz is looking for substitute teachers!
Hours are 8:00 AM - 12:00 PM Applicants must be 21 years old and comply with background check requirements.
Please call the church office at 356-1614 to speak with Growing Place Director, Lynn Clampitt.
Sunday Morning Elective Classes
October 31 - December 12
"The Rise and Fall of Mars Hill"
A Podcast Study
Room 201 9:30am
A discussion group of the podcast, "The Rise and Fall of Mars Hill" by Christianity Today. A popular, current podcast which we will use to discuss our role in the Christian church and how to prevent being a part of toxic environments. Each week will be devoted to a different episode and theme. It will be easy to jump in at any point.
"Parenting:14 Gospel Principles That Can Radically Change Your Family."
Sunday, October 31st - December 12th
Room 203 9:30am
Join Mindy Reust as she discusses principles shared by Paul David Tripp to see a big-picture view of God's plan for us as parents. Tripp shows that we need the rescuing grace of God - grace that has the power to shape how we view everything we do as parents. His principles show us we can embrace a grand perspective of parenting overflowing with vision, purpose, and joy.
The Retreat, November 12-14, is an incredible weekend where all students 6th-12th grade are invited to get away and connect with God and each other for the weekend. The retreat will include powerful messages and worship experiences, fun group activities, free time activities including: rockwall/ zip line, laser tag, a ton of games, and most importantly a chance to learn and grow as a youth group! Registration is due by October 27th.
For more information click the link below.
Hope Is Here T-Shirts are still available for $10 each. If you would like to purchase one email info@hnaz.org.
Prime Time October Lunch Outing
Sign up today to join us , this Tuesday, for a luncheon at Golden Corral. We will meet at HNAZ at 11:00am on Tuesday, October 26th and car pool to Fort Wayne.
Sign up at the Touch Point Centers.
Prime Time Thanksgiving Luncheon
Join us for a Thanksgiving celebration on Thursday, November 18th at noon in the HNAZ gymnasium. Lunch will be served and music will be provided by Mark Murphy. This event will be a free will donation. Sign up at the Touch Point Centers.
Use our simple online giving platform available here on our website, or through our HNAZ Mobile app. The HNAZ Mobile app is a free download available in the app store.
There are several offering boxes located throughout the sanctuary for you to drop your offering as you enter or exit the sanctuary. There is also a secure drop box located at the Church Office entrance (Door #1) that you can drop off your donation after hours.
You may mail your donation to the church office.
Huntington First Church of the Nazarene
1555 Flaxmill Rd
Huntington, IN 46750
Worship and Discipleship Pastor
Office Manager
Children's Ministry Assistant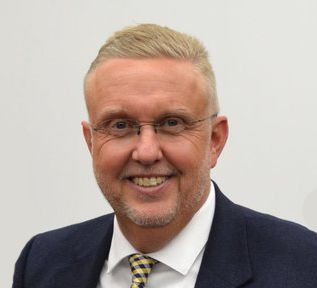 Director of Early Childhood &
Growing Place Preschool
Student Ministries Pastor
Children's Ministry Director