There are some things in life that it's fine to hear about, learn about, or know about. Then there are others that are so much better to be experienced. Like honey for example; we can hear about how honey is made, see bottles of honey on a shelf, but to taste honey, to experience honey exposes us to the sweetness that can only be known through experience.
Grace is a lot like this. We can know about grace, but when we experience grace we realize that it is actually far greater than a lot of things in our lives including our guilt, mistakes, hurts, and circumstances. Together we will explore stories of grace in hopes of experiencing the depth, beauty, and sweetness of grace and the power it has to set us free.
Check out what's happening at HNAZ
This week's announcements and happenings.
Let us know you're here today!
Since we are no longer able to use the black books as a way for you to check in with us on Sunday morning, now you can text us! Simply text "here" to our phone number 260-356-1614 and follow the prompts. Do this every Sunday morning so that we know you're here!
The HNaz office will be open 9am-3pm Monday-Thursday through the summer. Offices will be closed July 5th in observance of the Fourth of July and on Monday, September 6th for Labor Day. Church offices will return to regular hours of 8:30am-4:30pm on Tuesday, September 7th.


Our next baby dedication will be Sunday, June 20th. If you would like to have your child dedicated that day, please fill out the form below.
Treasured VBS Celebration
More than 200 children from the Huntington community attended Treasured VBS this past week! We learned that we are God's priceless treasure. He knows us. He hears us. He comforts us, and He forgives us. We are excited to celebrate Vacation Bible School this morning, giving thanks to God for his work in these young lives!
Who: Kids finishing 1st-4th Grade
When: July 14th - 18th
We will depart HNAZ at 1:00pm on Wednesday, July 14th and return at approximately 2:30pm Sunday, July 18th.
Cost: $180
A huge THANK YOU to everyone who made Treasured VBS possible for children in our community! We had more than 100 on-site volunteers and countless donations from the HNaz church family. A very special thank you to our Children's Ministries leaders, Kelly Mulvey and Brianna Spurgeon, for countless hours of preparation along with summer intern Madeigh Reust. We are blessed by your ministry to our kids!
Who: 6th-12th Grade
When: July 5th-9th & July 9th-13th
Cost: $175 before June 7th
PrimeTime Tour of DeBrand Fine Chocolates
PrimeTime will be touring DeBrand Fine Chocolates on Tuesday, June 29th.
Meet at HNaz at 11am to carpool. We'll have lunch together at the Dupont Road Bob Evans and then begin our DeBrands tour at 1pm.
Cost is $5 plus the cost of lunch.
Sign Up Using The Link Below
Interested in joining the HNAZ Summer Softball team? Join us on the field for fun and fellowship!
Games are set to begin the week of June 14th!
You will be contacted with schedule dates, times and location as
soon as that information is available.
*Participants must be high school age or older*
Sign up below!
Use our simple online giving platform available here on our website, or through our HNAZ Mobile app. The HNAZ Mobile app is a free download available in the app store.
There are several offering boxes located throughout the sanctuary for you to drop your offering as you enter or exit the sanctuary. There is also a secure drop box located at the Church Office entrance (Door #1) that you can drop off your donation after hours.
You may mail your donation to the church office.
Huntington First Church of the Nazarene
1555 Flaxmill Rd
Huntington, IN 46750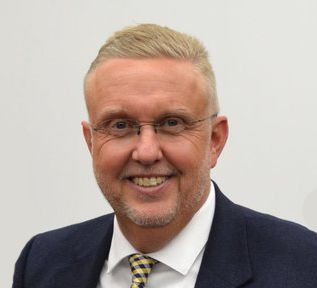 Student Ministries Pastor
Worship and Discipleship Pastor
Children's Ministry Director
Children's Ministry Assistant
Growing Place Preschool Director
Worship and Discipleship Pastor
Children's Ministry Assistant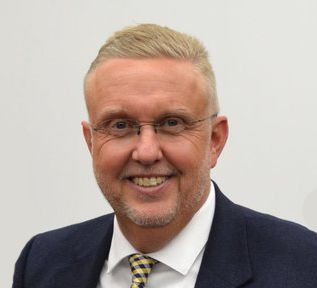 Director of Early Childhood &
Growing Place Preschool
Student Ministries Pastor
Children's Ministry Director